We are active participants in Re-fashioNYC and E-cycleNYC.


​Re-fashion provides an easy and free way to donate clothing to a good cause. Re-fashion makes clothing donations as easy as possible through a convenient in-building drop-off service.  Clear your closets and help a good cause at no cost to you. 
E-Cycle NYC is a convenient service that allows tenants to pick up and recycle unwanted electronics.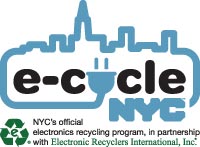 ​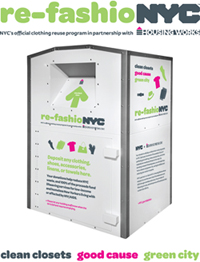 ​
Triumph Property Management has approximately 25 buildings throughout New York City. About two years ago in an effort to become more environmentally friendly and to save on energy bills, we began the green makeover. Our first panels were installed in January 2012 on the rooftop of a 10-story apartment building on Austin Street in Kew Gardens. Since then we have installed solar panels in all but one of our buildings.




THINK GREEN    
SAVE ENERGY IN YOUR APARTMENT
Here are some tips on how to keep your apartment warm and save energy
​
1.    Replace incandescent light bulbs with LED bulbs. We are pleased to inform you that we are providing our tenants with energy efficient light fixtures that use compact fluorescent light bulbs or LED's.  These bulbs will last significantly longer and will save our tenants money on their electric bill.  
2.    Remove window air conditioners for the winter and close the window.  If the air conditioner cannot be removed, weatherize it with a properly fitting air conditioning cover.  
3.    Open window coverings in the daytime to let the sun heat your home and close them at sundown to insulate. 
 4.    Lock your windows so they will seal better.
 5.    Keep doors and windows closed to keep the heat inside.  
 6.    Use as much natural light as possible
At Triumph Property Management, we are determined to reduce our carbon footprint and encourage our tenants to do the same. For this reason we have been actively participating in the NYC re-fashion program and the NYC e-cycle program since their inception. We would love to hear your ideas on how we can be more sustainable.  
Here are some other links for you:
10 Ways to Go Green and Save Green:




​Sustainable NYC:

  


​Parks: